A Sale by Sue, LLC - Estate Sales
A Sale by Sue, LLC
has conducted professionally run sales for 2 decades.

Let A Sale by Sue, LLC take charge and assist you to:
-Sell the tangible property of an estate
-Downsize to a smaller residence
-Consign tangible property to another site if available.
-Dispose of items that are not saleable
(sometimes referred to as "trashing").
-De-clutter if you are overwhelmed by "stuff"


A Sale by Sue, LLC will provide:
-Initial free consultation
-A contracted sale will include all pricing, attractive displays, reliable and experienced staffing, respect for the clients property and attention to security.
-Personal family items are cared for and handled with respect.
-Advertising may be a shared expense.
-Arrangements can be made for donation of unsold items.
-At the end of the sale, we "sweep" our way out of the house.

Note:

The cost and conditions of these services vary and will be determined at the time the contract is signed.
Each sale is different according to the contents of the house and the needs of the client. Many references are available.

A Sale by Sue, LLC is known for successfully presenting attractive displays of estate sales and household items, attention to detail, professionalism, and customer and client satisfaction.

A Sale by Sue, LLC proudly serving La Crosse, Wisconsin and surrounding counties, with great Estate Sales and Household Sales.

Click here for our next A Sale by Sue, LLC.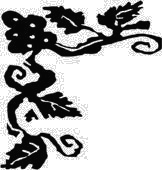 La Crosse Wisconsin, LaCrosse WI, LaCrosse Wisconsin, La Crosse Wi, estate sales, sales, garage sales, sales by sue, home sales